Two-day trainings paving the way
for student achievement
Health and safety update: We will do our best to meet your needs given current health and safety conditions and AVID's ability to deliver the highest quality professional learning experience. Once your ERF has been submitted, we will contact you within 10 business days to discuss options to deliver on your request.
AVID Path to Schoolwide two-day trainings provide high-engagement professional learning and resources for all educators.
Path trainings support educators in supporting all students to reach their full potential and successfully prepare for college and careers.
During regional and district Path trainings, participants will experience AVID strategies and methodologies and learn how to focus instruction, leadership, systems, and culture to strategically improve the performance of all students.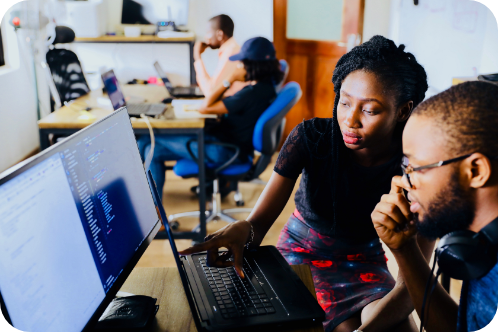 Specific professional learning opportunities are provided for elementary and secondary administrators, counselors, AVID Elective teachers, and elementary, middle school, and high school content-area and non-core elective educators. Consult the AVID Professional Learning Guide to find appropriate offerings based on roles and previous AVID experience.
You may also want to consider our virtual professional learning options. We offer AVID ElevateXP, which offers flexible dates throughout the school year, and AVID Ignite, which begins during the summer and offers year-round support and engagement.
Whether you are a preK-12 educator, site leader, counselor, or instructional coach,
AVID Path to Schoolwide

provides solutions for any classroom context.
Upcoming Regional Path to Schoolwide Trainings
For AVID Member Districts Only
Friday–Saturday
February 10–11, 2023
Milton, WA
Wednesday–Thursday
February 15–16, 2023
Riverside, CA
Tuesday–Wednesday
March 7–8, 2023
Kansas City, MO
Tuesday–Wednesday
May 9–10, 2023
La Quinta, CA
Thursday–Friday
June 1–2, 2023
Ewa Beach, HI
Thursday–Friday
June 1–2, 2023
Mesa, AZ