Proven Results: College Enrollment
AVID programs in every high school environment produce college-ready students at rates that far exceed national benchmarks.
Proven Results: Degree Completion
First-generation, low-income AVID alumni who go to college are four times more likely to graduate than their national peers.
42%
of first-generation, low-income AVID college students graduate with a four-year degree within six years*
*Source: These data reflect records received from
National Student Clearinghouse, 2016–2018.
AVID Senior Data Collection, 2010–2012 [Electronic Database]
11%
of peers nationally graduate within the same time frame**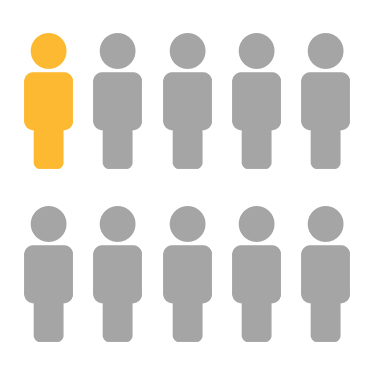 **Source: Engle, J. & Tinto, V. (2008). Moving Beyond Access.
Washington, DC: The Pell Institute.
Proven Results: National and State Snapshots
AVID measures success by helping students who are traditionally underrepresented in higher education become college- and career-ready. Download our overall snapshot to see how AVID is impacting students nationally and in the states highlighted below.