LEARN
PLAN
INSPIRE
SUCCEED
Special Fall Edition
Join us for an immersive 2-day virtual professional learning experience tailored for the fall.
AVID Ignite is a nationwide event. View the schedule below for time zone information.
View Schedule
Eastern Time
10:00 am – 6:00 pm
---
Central Time
9:00 am – 5:00 pm
---
Mountain Time
8:00 am – 4:00 pm
---
Pacific Time
7:00 am – 3:00 pm

Unparalleled virtual professional learning provided via real-time interactions with facilitators and peers

Guidance and resources for planning, extending learning to colleagues, and sparking inspiration campuswide throughout the school year

Optional individual or site/district team time for reflecting, planning, and getting energized for the year ahead
For those in year two and beyond of AVID implementation,
AVID Ignite is the perfect fit for educators who:
Prefer virtual learning and/or don't wish to travel.
Appreciate the efficiency and savings that come with virtual learning.
Want to build capacity for extending learning to others on campus throughout the school year.
Want more flexible planning and inspirational activities that can be tailored to their district and/or school setting and needs.
Featuring
32

Communities of Practice
Our world-class professional learning enables initial and expanding professional learning needs based upon each district's and site's goals for their educators.
Join fellow educators from around the country in learning strategies to implement and execute an effective AVID College and Career Readiness System and best instructional practices.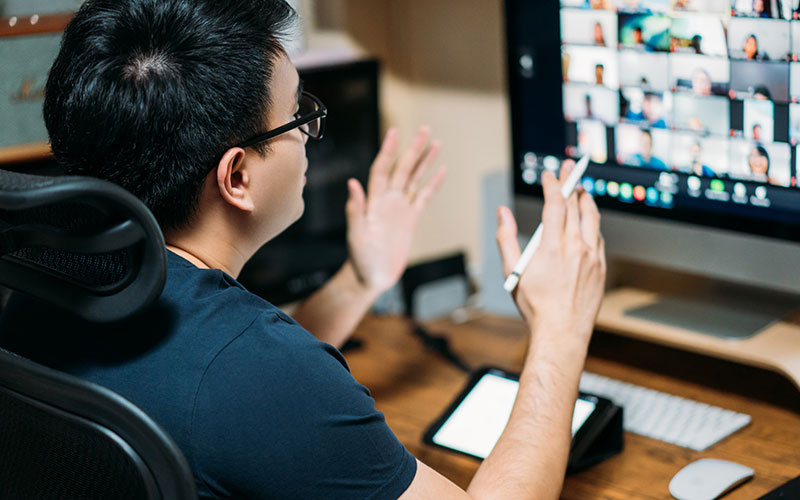 LEARN
Engage in live-facilitated, interactive virtual learning in both a Community of Practice and a session illustrating ways to extend learning throughout the school year, engage in productive planning, and ignite inspiration campuswide.
Learn More
Choice
Choose from 33 Communities of Practice, aligning learning with your priorities.
---
Connection
Interact and trade insights in real time with peers from across the country.
---
Balance
Engage in virtual learning with national peers and have space for individual reflection or local on-site (or virtual) activities.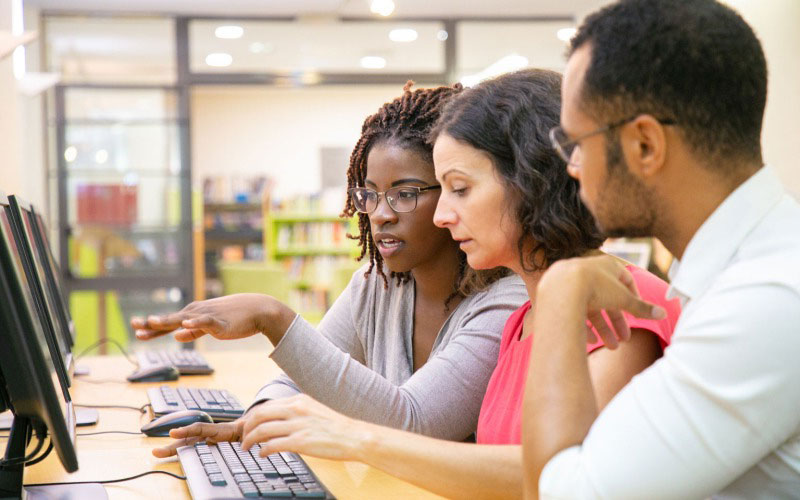 PLAN
Facilitate high-impact planning sessions with a curated collection of resources that empower individual educators as well as their schools and districts to foster alignment, activate agency, and produce clear next steps for the year ahead.
Learn More
Flexible
Access resources for individuals or groups for on-site or virtual planning sessions.
---
Efficient
Spend less time "planning for the planning sessions" using a suite of robust resources.
---
Extensible
Use resources throughout the year for Site Team planning and extended learning opportunities.
INSPIRE
Use resources to create and implement energizing, uplifting, and meaningful experiences that reground educators in their "why" and spark inspiration across campus.
Learn More
Energize
Districts/sites can use resources to organize sessions featuring educators, students, alumni, and families from their site/district or from AVID-curated videos.
---
Motivate
Educators can encourage and inspire both colleagues and students with resources that expose them to motivating stories from AVID student, teacher and alumni speakers.
SUCCEED
Leverage the flexible format and comprehensive resources of AVID Ignite to support successful implementation, collective educator agency, and teacher retention.
Learn More
Broaden
Train more educators in support of schoolwide AVID implementation and teacher retention.
---
Deepen
Further develop AVID educator knowledge to sustain motivation and advance along the implementation pathway.
---
Integrate
Reach and sustain high-fidelity implementation by including PL in annual plans; one AVID Ignite registration will be integrated into year 2+ contracts annually (simply opt-out if you do not wish to make this purchase).
Ways Educators Can Enroll in AVID Ignite
Designed to meet the needs of both individuals and groups, AVID Ignite features reduced screen time and a more compact schedule to provide space for additional individual reflection and planning or time for districts and sites to get inspired and plan together.
Guidance and templates for organizing and hosting in-person or virtual planning events, which can be held before and/or after Ignite sessions or on different dates altogether, will be provided in advance to support districts and sites interested in this option.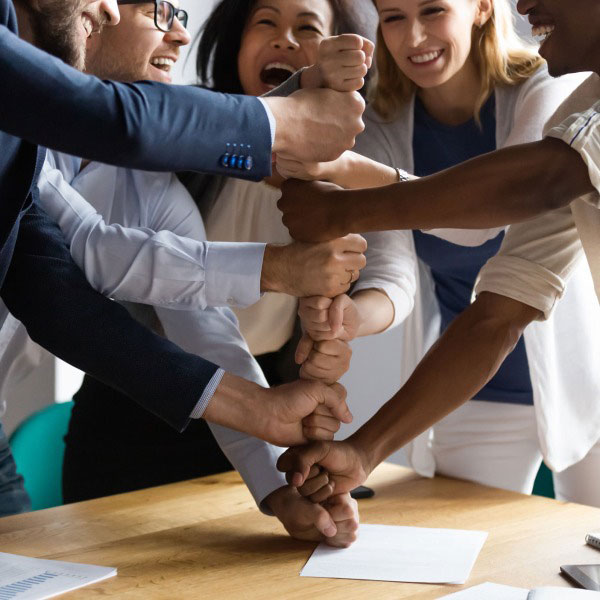 Member* Pricing
Pricing is per participant.
The registration deadline is 3 weeks before the start date of each event.
Registrations will be accepted as space allows after the registration deadline.
Please click here for Non-Member* Pricing.
*Not sure if your district or school is an AVID member? Contact us at [email protected] or 1-833-284-3227.
Frequently Asked Questions
What will Ignite do for our district/site?
AVID Ignite:
Saves districts time and money by providing virtual professional learning that includes both engagement in a Community of Practice (choose from 30+ options) and an interactive session focused on planning, inspiring, and extending learning throughout the school year.
Supports districts and schools in designing planning sessions and inspirational activities just for their teams of educators that they can hold on-site or virtually on the dates of their choice.
Provides ways for individual participants to attend PL, share their learning with peers across the nation, as well as their school, and inspire their students throughout the school year.
Avoids digital fatigue with a more compact format and less virtual time spent than AVID's previous digital professional learning offering, AVID DigitalXP®.
Are the Communities of Practice (CoPs) the same for AVID Ignite as they are for Summer Institute?
Yes. The CoP content is the same and, like our in-person CoPs, is composed of high-quality, deep learning in real time with colleagues from across the nation. However, the strategies for engaging participants are different. In a face-to-face CoP, a facilitator utilizes strategies such as "turn and talk" or "elbow partner," but in a virtual environment, facilitators utilize virtual tools such as chat and breakout rooms to enable engagement with the group.
If my district or site holds Ignite PL on-site, will we virtually participate as a group in a CoP?
No. The virtual learning component of Ignite (which includes a CoP plus a session focused on planning, inspiration, and ongoing learning) is not designed to be delivered with one virtual instructor per room with groups of educators. Our virtual instruction is most effective for individual experiences. Each educator will engage in the virtual learning component of Ignite using their device in their own space. If you are having educators engage in Ignite on-site so that you can hold related planning and inspiration activities before or after the virtual session, you will want to ensure they have a private space in which to do so.
Can educators in schools that are not in AVID districts attend Ignite?
While AVID Ignite is primarily designed for AVID districts and schools (sites), non-members can register for Ignite to participate in non-implementation CoPs (as is also the case with Summer Institute).
Why did you add one AVID Ignite registration to the annual AVID Agreement for partners in year two and beyond of implementation?
We did this in recognition of the relevance of annual professional learning to achieving and sustaining high-fidelity AVID implementation. Effecting systemic change is a multiyear process, so professional learning is needed beyond the initial year. We're excited about what AVID Ignite can do to help you build the capacity and alignment needed to transform teaching and learning at your school(s). If you already have plans for achieving this goal by annually engaging your educators in other AVID PL offerings, you are free to opt out of AVID Ignite.
How is AVID's virtual PL "best-in-class"?
Our virtual PL is unparalleled due to our unmatched commitment to live facilitation and the integration of AVID collaborative learning strategies into the experience. Our strategies not only facilitate high-quality interaction with national peers but also enable educators to experience the AVID strategies that they will use in their classrooms.
Can partners entering their first year of implementation attend Ignite instead of Summer Institute?
AVID sites in their first year of implementation should attend Summer Institute, AVID's in-person summer professional learning opportunity featuring face-to-face participation in Communities of Practice (CoPs) with colleagues from across the nation, as well as Site Team planning time and an invigorating General Session featuring AVID student and educator speakers. If you have an extenuating circumstance preventing you from attending Summer Institute, please notify your Program Manager or Regional Admin, and they will look into the possibility of your site/district attending AVID Ignite instead.
We want to send more than one person to Ignite this year. Can we have additional registrations reflected in our annual agreement instead of purchasing them separately via MyAVID?
Yes. You can add more AVID Ignite registrations to your annual AVID Agreement (note that for registrations reflected in the annual agreement, participants must still register for the Ignite event of their choice via MyAVID). It is important for you to understand that what is on your annual AVID Agreement will be invoiced to you regardless of whether you end up sending people to Ignite or not, but you will receive a voucher for a future Ignite session if the participant is unable to attend. The voucher will be given after the invoice has been paid, can be used by any individual from your site, and will expire on December 31 of the following year.
How is AVID Ignite different from AVID DigitalXP?
As the next evolution of AVID DigitalXP, AVID Ignite includes 12 hours of virtual learning in a Community of Practice with national peers, plus a live-facilitated virtual session in which partners—whether as individuals or as site/district teams—engage in learning focused on productive planning, sharing learning with colleagues throughout the school year, and igniting inspiration campuswide. In addition, a more compact schedule and less virtual learning time creates open space in the schedule that individuals can use for additional reflection and planning and that site/district teams can use for localized planning and inspiration activities held on-site or virtually.
How is Ignite different from AVID ElevateXP®?
Ignite is summer PL that combines virtual learning in any of AVID's 30+ CoPs alongside peers nationwide with resources that support participants in developing and engaging in planning and inspirational activities at the local level. In contrast, ElevateXP is virtual PL that is offered during the school year (with minor exceptions) for a specific district or site, and they choose which CoP(s) to offer to their participants over four 3-hour learning modules offered on two to four dates of the district or site's choice. Regional ElevateXP is similar but AVID selects the available CoPs and the dates, and it is open to any district, site, or individual participant. Regional ElevateXP does not include the additional planning, inspirational, and yearlong resources offered as part of AVID Ignite.
Explore the AVID
Professional Learning Guide
and find the session that's right for you!