AVID Accelerates English Language Acquisition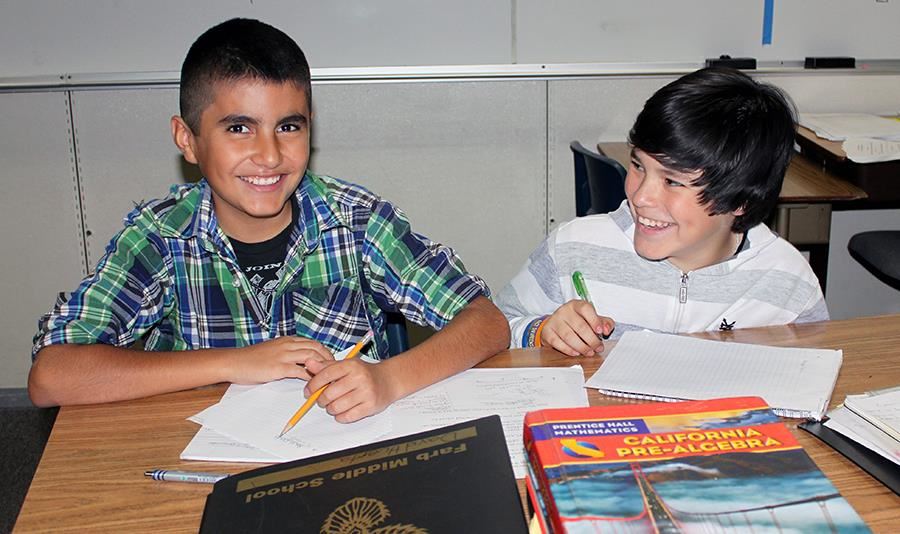 96%


of AVID Excel students are recommended for college prep courses in high school.
AVID Excel® was created to change the trajectory of long-term English learners
AVID Excel works by accelerating language acquisition, developing literacy, and placing AVID Excel students on the path to high school AVID and college preparatory coursework. Emergent multilingual students (long-term English learners) indicate that they want to go to college, but without a structured way for teachers and schools to address their specific needs, these students experience gaps in their academic preparation that stop them from entering a college preparatory course of study.
Few educators feel they have the training or resources to adequately support their emergent multilingual students. AVID Excel is designed to prepare middle school students to enter high school with the language skills that will enable them to succeed in rigorous coursework.
Keys to AVID Excel Success
Professional Learning
Ongoing training and coaching for AVID Excel teachers, AVID District Directors, and site administrators on lesson development, diagnostic teaching, and evaluating student progress.
Family Connections
AVID Excel strengthens partnerships between schools and families to promote literacy outside of school and deepen families' understanding of student success in college and career.
Biliteracy
AVID Excel districts work to ensure their heritage language courses support full biliteracy, increase academic rigor, and provide a path to Advanced Placement® language classes for emergent multilingual students.
AVID Excel Elective
The elective provides explicit instruction in English language development and academic language through reading, writing, oral language, academic vocabulary, and college readiness skills.
"If you want a structure and a system that will support your ELL goals as a district as well as ensure access to opportunities for college readiness and postsecondary success, then AVID Excel is your pathway."
– Kelly McAmis, Assistant Superintendent, Garden Grove USD